Deaconess Florine B. Miller

, Minister of Hospitality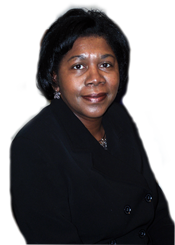 Deaconess Miller was ordained into the Diaconate September 2003.
She serves as Communion Stewardess, Minister of Hospitality, Special Events Coordinator and Minister of Youth Reach at Christ The King Ministries. She is actively involved in the community as a Peer Counselor with the
Crises
Pregnancy
Center
, Care Station Volunteer and a Workshop Speaker for area Junior and High Schools.
A consummate professional who's love for Christ is evident through her lifestyle of service. She is employed as a Branch Director with the Mississippi Department of Employment Security. With Degrees in Public Administration and Counseling from the University of Mississippi , Deaconess Miller displays a heart for divine order in the Body of Christ. Deaconess Miller is a member of several Professional and Community Organizations. She is married to Dr. Charles E. Miller, Associate Pastor of Christ The King Ministries, Inc. They have four children and four grandchildren.
Above all her accomplishments, she considers supporting her husband in ministry and raising godly children as her primary purpose.