BIO-SKETCH
Dr. Jimmy Williams is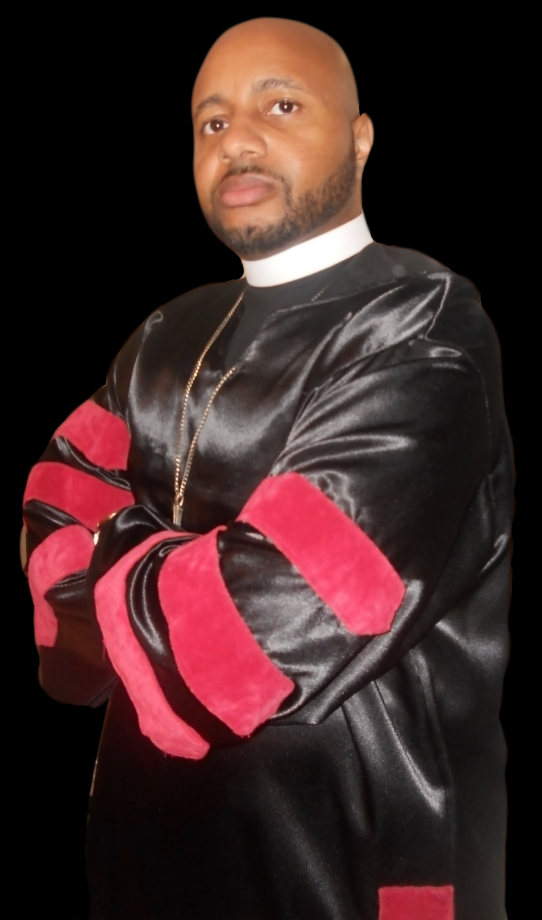 Founder and Senior Pastor of Christ The King Ministries Incorporated in Clarksdale , MS . He is Program Coordinator of Community Bridge Builders, Inc. which is a community service organization that mentors youth; Founder and CEO of Dr. Jimmy Williams Ministries Incorporated, President of Missions to Kenya Incorporated, Administrator Emeritus and adjunct professor at Jacksonville Theological Seminary, has served as Staff Chaplain at the Mississippi State Penitentiary and is a dedicated member of the Lavish Lambda Epsilon Sigma Chapter of Phi Beta Sigma Fraternity, Incorporated.
He has served as Host of the Bread from Heaven Telecast, which aired on Holly Springs television station channel 2, and Host of Today's Kingdom Broadcast which aired every Saturday morning on A.M. and F.M. radio and world wide web. During his tenure as an Ordained Elder at New Life Restoration Outreach Ministries, Incorporated in Marks, MS, Dr. Williams served as Praise and Worship Leader, Minister of Music, and Founder of the Performing Arts Liturgical Dance Ministry under the leadership of his spiritual father Pastor Ivory Sims.
Dr. Williams' credentials include a Bachelor of Arts Degree in Social Work from Rust College, and both a Master or Religious Arts in Christian Psychology and a Doctorate in Theology from Jacksonville Theological Seminary, Jacksonville, Florida.
Dr. Williams attributes his thirst for life long learning to his parents, Mr. Jimmy Williams Sr. and Mrs. Christine Kelly-Williams and his drive for excellence in ministry coupled with compassion to his first pastor, mentor, and life inspiration-his grandfather the late Pastor A.C. Kelly.